You'll find our senior living community conveniently located in Indiana, where the quality of life, peace of mind and small-town charm come together. Our retirement community is situated less than an hour from Fort Wayne, 90 minutes from Indianapolis, 75 minutes from South Bend and only 150 minutes from Chicago. Thanks to the committed stewardship of the land by the Peabody family, Peabody enjoys a spacious and nature-filled rural setting.
If you are looking for a retirement community near Fort Wayne, Peabody is the place to call home. Get directions to our retirement community here.
Campus Map: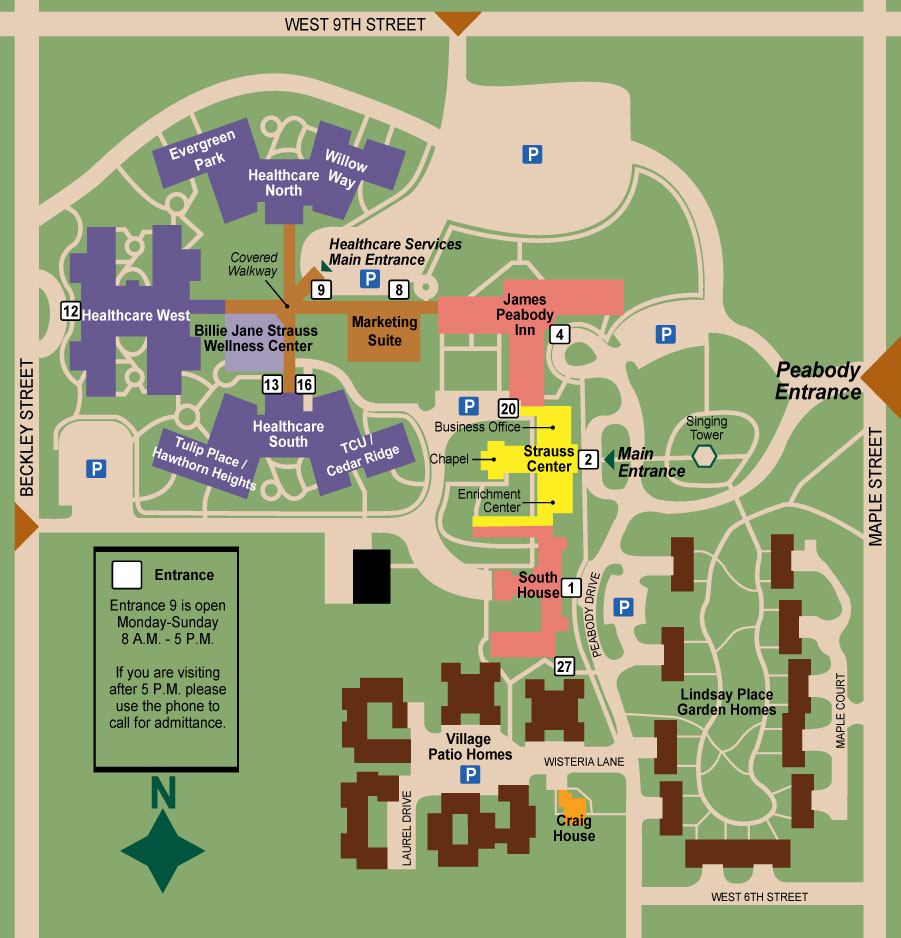 Peabody Retirement Community Offers:
Have a question? Need more info? Contact Us!